What is supported self-help?
Times are tough. Waiting lists are long.
But we have some good news!
Supported self-help is a free, 6-week guided programme. We give you the materials to understand and manage your feelings. And we call you regularly to give you support.
You don't need a GP referral to sign up for supported self-help.
This is a one-to-one guided self-help service, not a counselling service. But our practitioners do use counselling based skills in their support. It incorporates some Cognitive Behavioural Therapy (CBT) style tools but also provides other kinds of support.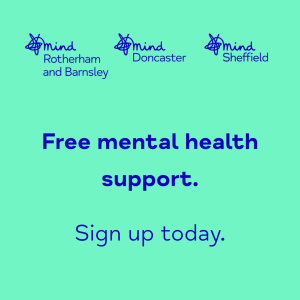 Our one-to-one guided self-help service can support you with:
🔹 Anxiety and panic attacks
🔹 Coping with grief and loss
🔹 Loneliness and feeling lonely
🔹 Low self esteem
🔹 Low mood and depression
🔹 Managing anger
🔹 Managing stress
🔹 Understanding menopause
Click this link to find out more.
Limbic: the virtual referral assistant.
Limbic will walk you through the referral process, helping you understand if supported self-help is right for you by asking you a series of questions online.
It will take around 6 minutes to complete this work with Limbic. 
You will then be directed to an appropriate resource. 
Hear more about our self-help programme
In this video you can find out more about the programme, from local Mind practitioner Helen. You can also hear from Christian about the difference that supported self-help has made for him. 
Got a question?
We're always happy to answer your questions. Get in touch with us on [email protected]