The last few years have been hard on everyone. Amidst a global pandemic, economic uncertainty, and changes to the ways we work, the need to support everyone's mental health and wellbeing is greater than ever.

Our qualified trainers can deliver a range of mental health accredited courses This training is internationally recognised. It is designed to raise the awareness of mental health and reduce the stigma surrounding mental health issues. 
Course attendees are not trained to be therapists or psychiatrists or counsellors, but they can offer initial support through non-judgemental listening and guidance.
(MHFA) Mental Health First Aid England courses:
MHFA England Training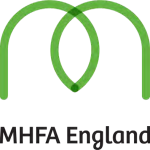 With Mental Health First Aid (MHFA) England training you will be accessing the very best evidence-based Mental Health First Aid (MHFA) course available. Our training is grounded in research and developed with clinical practitioners.
It is proven to increase MHFAiders® confidence in supporting people with mental health issues. With our new offer, training doesn't stop when the course comes to an end.
We provide continuous support for MHFAiders® – well beyond your initial certification – so you are confident, empowered and motivated to carry out your role
Adult Mental Health Aware– Course Duration 4 Hours
Useful for anyone wanting to increase their knowledge on mental health and covers a range of topics including diagnoses and treatments.
Adult MHFA - 1 Day
Our one day mental health awareness and skills course (accredited by Mental Health First Aid England) qualifies you as an MHFA Champion.
An awareness and skills course which will
teach you to:
Recognise the main signs and symptoms of common mental health issues
Provide initial support
Guide a person towards appropriate professional help
MHFA Champions have:
An understanding of common mental health issues
Knowledge and confidence to advocate for mental health awareness
Ability to spot signs of mental ill health
Skills to support positive wellbeing
Mental Health First Aid – 2 Days
This internationally recognised course (accredited by Mental Health First Aid England) enables delegates to become a MHFAider®
By training with us you will gain:
A deeper understanding of mental health and the factors that can affect people's wellbeing
Practical skills to spot the triggers and signs of mental health issues
The confidence to step in and support someone to recover their health by guiding them to appropriate support
Three years of access to the MHFAider Support App® with 24/7 digital support
Access to exclusive resources, ongoing learning opportunities, and the benefit of joining England's largest community of trained MHFAiders®
After completing this course you can test your knowledge and build your confidence in your role as an MHFAider® with the internationally recognised MHFAider® qualification, RSPH Level 3 Award in Mental Health First Aid.
Contact Information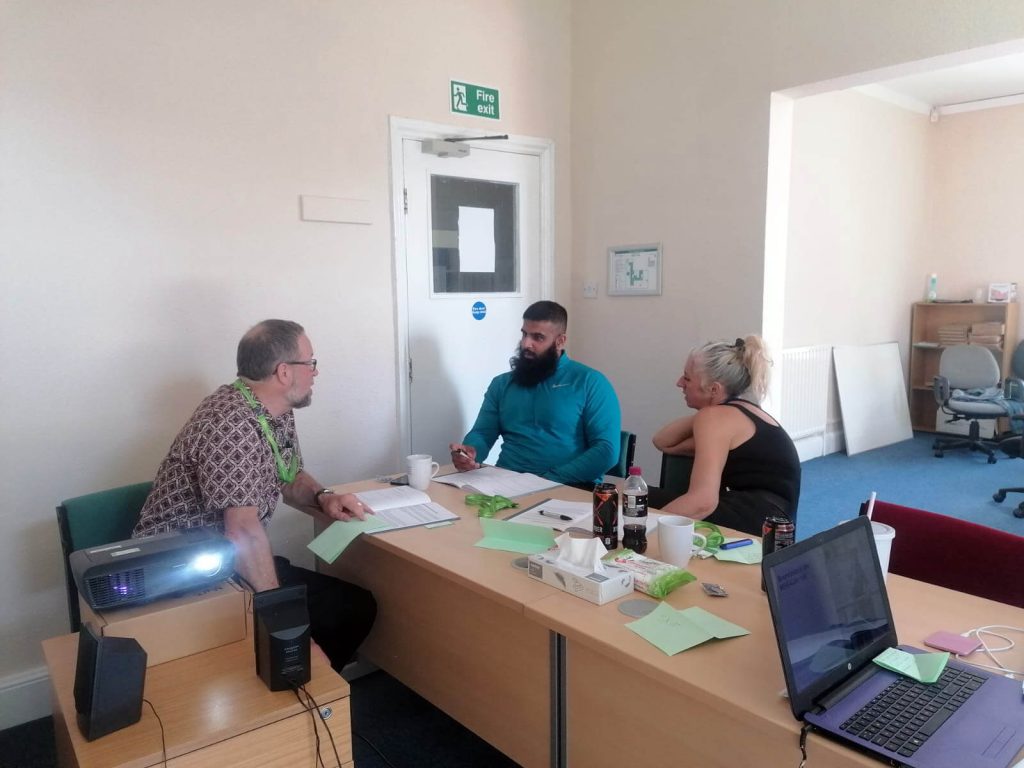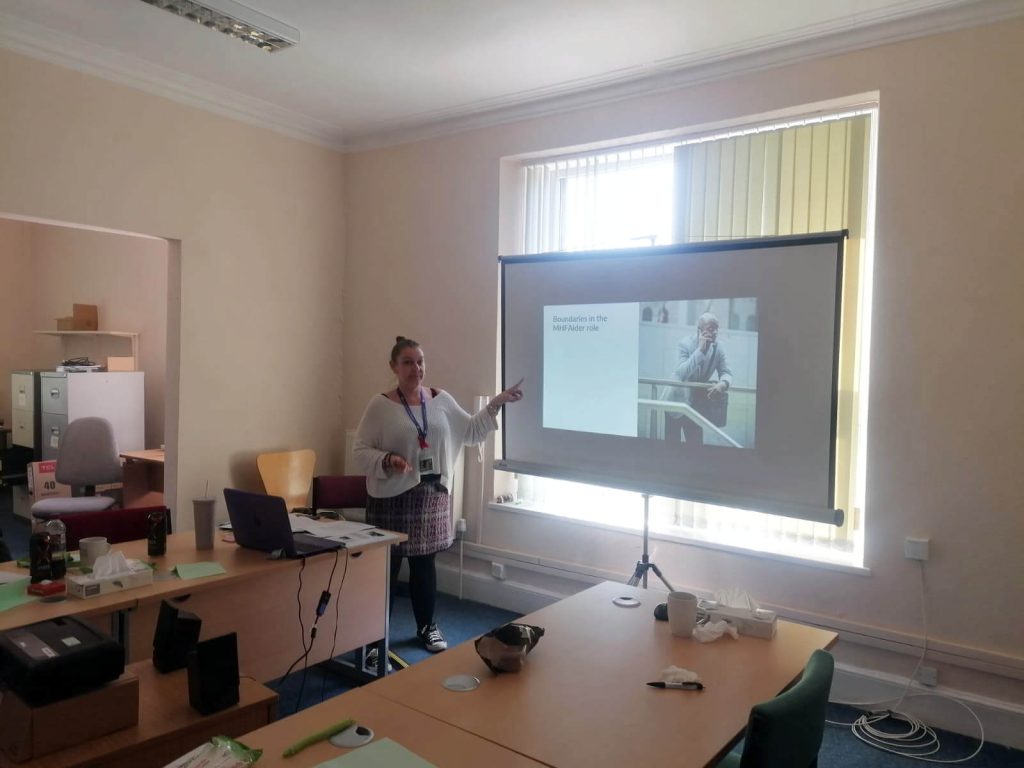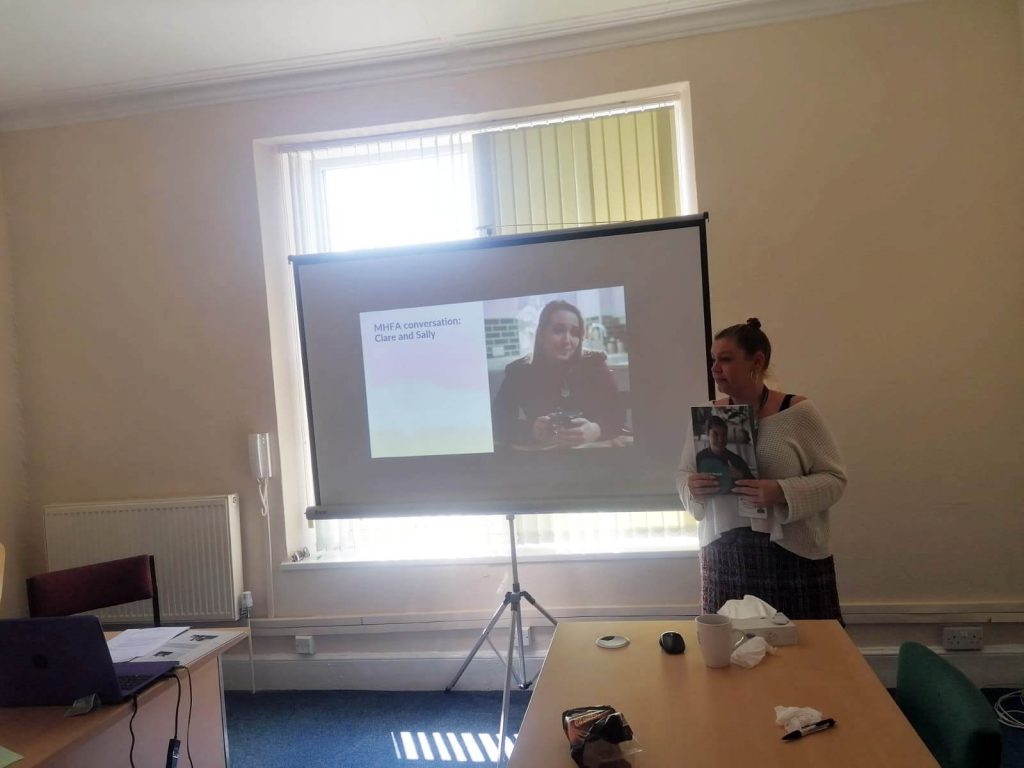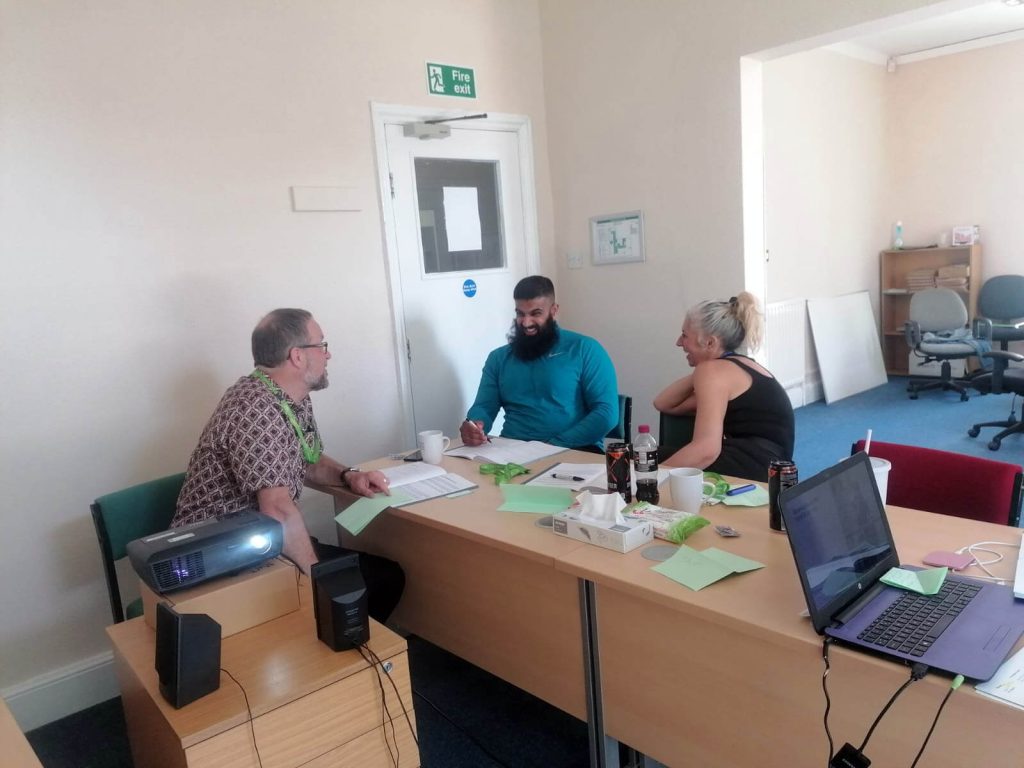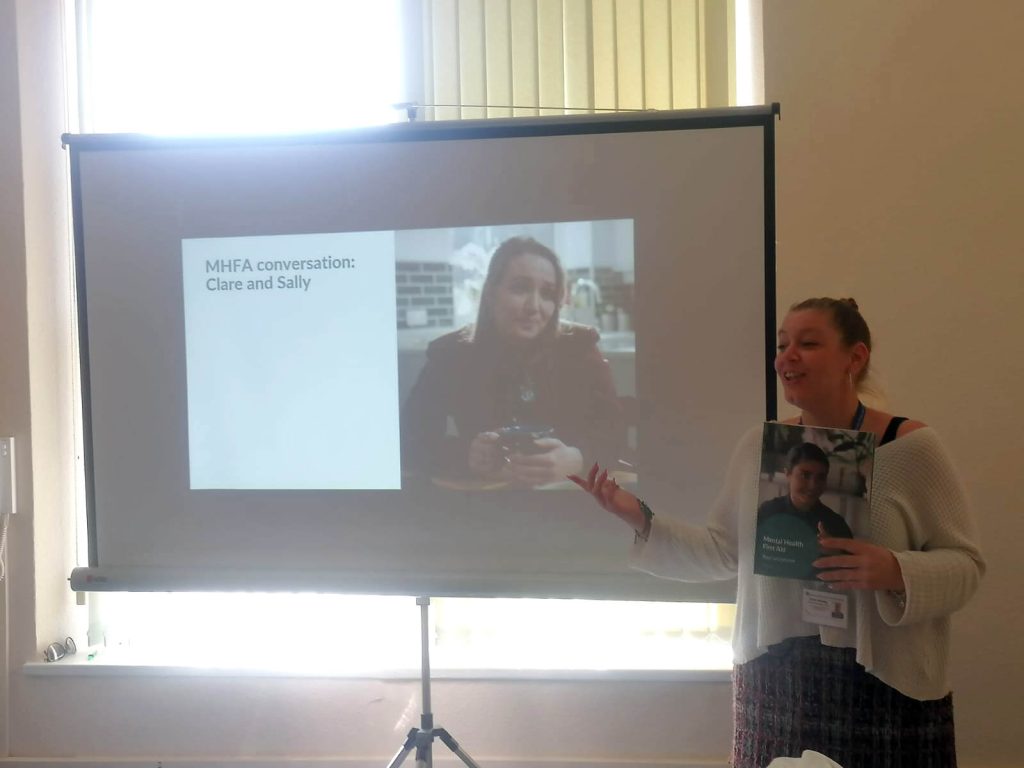 Youth Mental Heath First Aid Course
Youth MHFA - 2 Days
(for those working with young people)
Youth mental health first aid courses are for everyone who works with, lives with or supports young people aged 8-18.
The course will teach you to spot the signs of mental health issues in a young person, offer first aid and guide the young person towards the support they need.
Gain an in-depth understanding of mental health and factors that can affect wellbeing in the youth sector
Develop practical skills to spot the triggers and signs of mental health issues
Feel confident to step in, reassure and support a young person in distress
Enhance your interpersonal skills such as non-judgemental listening and learn to champion self-care
Contact Information
(SFA) Suicide First Aid courses:
Suicide First Aid Virtual is available as a one day or half day 'Lite' training programme for up to 16 participants.
The programme is evidence-based, interactive, and covers both theory and practical skills.
Taught using tutor-facilitated Socratic learning, tutor-led role- play, mini lectures, group work and audio-visual presentations.
SFA Lite Half Day Course
All About The Course.
Gives learners the knowledge and tools to understand that suicide is one of the most preventable deaths and some basic skills to help someone with thoughts of suicide stay safe from their thoughts and stay alive.
Contact Information
SFA USI Full Day Accredited Course
All About The Course.
Suicide First Aid Understanding Suicide Interventions full day accredited course. 
Participants learn and practice the skills needed to identify someone who may be thinking about suicide, and to competently intervene to help create a safe plan, as a first aid approach.
Role: Intervention provider
Course length: 6 hours
Key features:
Improves suicide alertness
Interactive
Evidence based
Teaches theory and practical skills
Examines barriers to seeking help
Teaches full suicide intervention
Number of trainees: Up to 16
Accreditation
The one day course is accredited by City & Guilds, making it the route to the UK's only national qualification in Suicide Prevention.
Participants will gain 6 QCF credit points at Level 4 by completing an external assessment set by SFA and City and Guilds. 
Cost
The qualification costs £85* per learner (optional and extra to subsidised place)
*A small administration fee will apply
Contact Information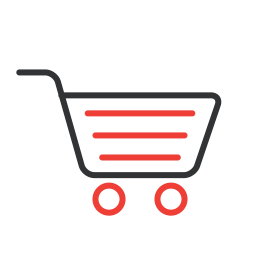 0
Your cart is empty.