Rotherham & Barnsley Mind is an independent local provider of high quality mental health services in Rotherham, Barnsley and its surrounding areas. We aim to empower individuals to start on the pathway to recovery, and that their condition should never define the person.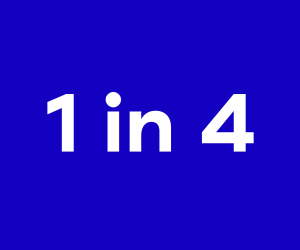 Even though 1 in 4 people have mental health problems, most of us don't get the help we need.
This has to change.
We're Mind.
We're here to fight mental health.
For support, for respect, for you.
We Change Minds
We change minds across England and Wales by making mental health an everyday priority. By standing up to the injustices – in healthcare, in work, in law – which make life harder for those of us with mental health problems.
We Connect Minds
And we connect minds. Bringing together an unstoppable network of individuals and communities – people who care about mental health to make a difference.
We Support Minds
We support minds – offering help whenever you might need it through our information, advice and local services.
Our Aims
We are committed to supporting those in need by promoting good mental health and offering high quality support so that no-one feels alone when dealing with mental health challenges.
Our recovery model encompasses every aspect of our clients' lives: Personal, Social and Professional to achieve outcomes that will progress individuals towards recovery, social inclusion and integration in mainstream activity such as learning, volunteering or employment.
Rotherham & Barnsley Mind aims to be inclusive and accessible. We offer a variety of services including one-to-one counselling, group sessions, support for young people, training and services for employers.
We all experience and talk about mental health differently. But we aren't always listened to. And we aren't always represented. We're determined to change that.
That's why, this Mental Health Awareness Week, we're showing different ways people talk about their experiences. Through spoken word, people have shared their mental health stories. 
We want these stories to change the way we think and speak about mental health problems. To encourage you to reach out for support, whatever your experience of mental health.
Let your friends and family know – if this speaks to you, speak to Mind. Thank you to Rohan for sharing his story, and to @JordsMusicOnline for telling it so powerfully.
Although affiliated to Mind nationally, we're an independent charity, part of a network of around 125 local minds, we are responsible for raising our own funds so every penny you raise on our behalf allows us to continue the vital work we do to support people's mental health and wellbeing.